Bad Habits That Affect How Long Your Vehicle Lasts | Harlingen, TX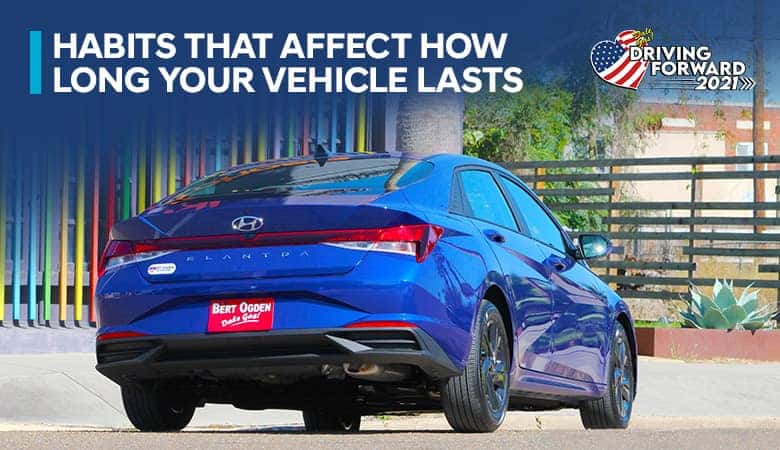 A car is an expensive but necessary investment. Make the most of your money the next time you buy a new car at Bert Ogden Hyundai in Harlingen, Texas, by avoiding these bad habits that can reduce the lifespan of your car, truck, or SUV.
Ignoring Routine Maintenance
Routine vehicle maintenance is essential to the wellbeing of your car. It typically involves oil changes and tire rotations, but at certain milestones, your vehicle may need additional maintenance, like brake work, air filter replacement, or new spark plugs. If you put off this essential maintenance, your car will be susceptible to bigger issues that are more costly to repair. Eventually, you can damage crucial vehicle components like your engine and battery. Another benefit of routine maintenance at Bert Ogden Hyundai: Our expert technicians will perform a multipoint inspection every time to pinpoint eventual issues that they can resolve now before they worsen.
Not Taking Care of the Exterior
Think of the outside of your vehicle as its curb appeal when you go to sell it. The easiest way to help retain your vehicle's value is to keep up with car washes and the occasional wax. Doing so helps protect the paint from rust. Remember to spray the underbody as well to prevent rust; potential car buyers will check under your car for signs of rust.
Dangerous Driving Habits
Quickly accelerating, cutting off other cars, tailgating, speeding, and slamming on your brakes are just some examples of unsafe driving. Not only are these dangerous (and liable to lead to an accident that totals out your vehicle), but they are also just downright bad for your car. Rough driving like this is harsh on all your crucial vehicle components and will wear them out much more quickly than if you drove responsibly.
---
For all your vehicle maintenance needs, contact the service department at
Bert Ogden Hyundai

in Harlingen, Texas.