Buying vs. Leasing | Harlingen, TX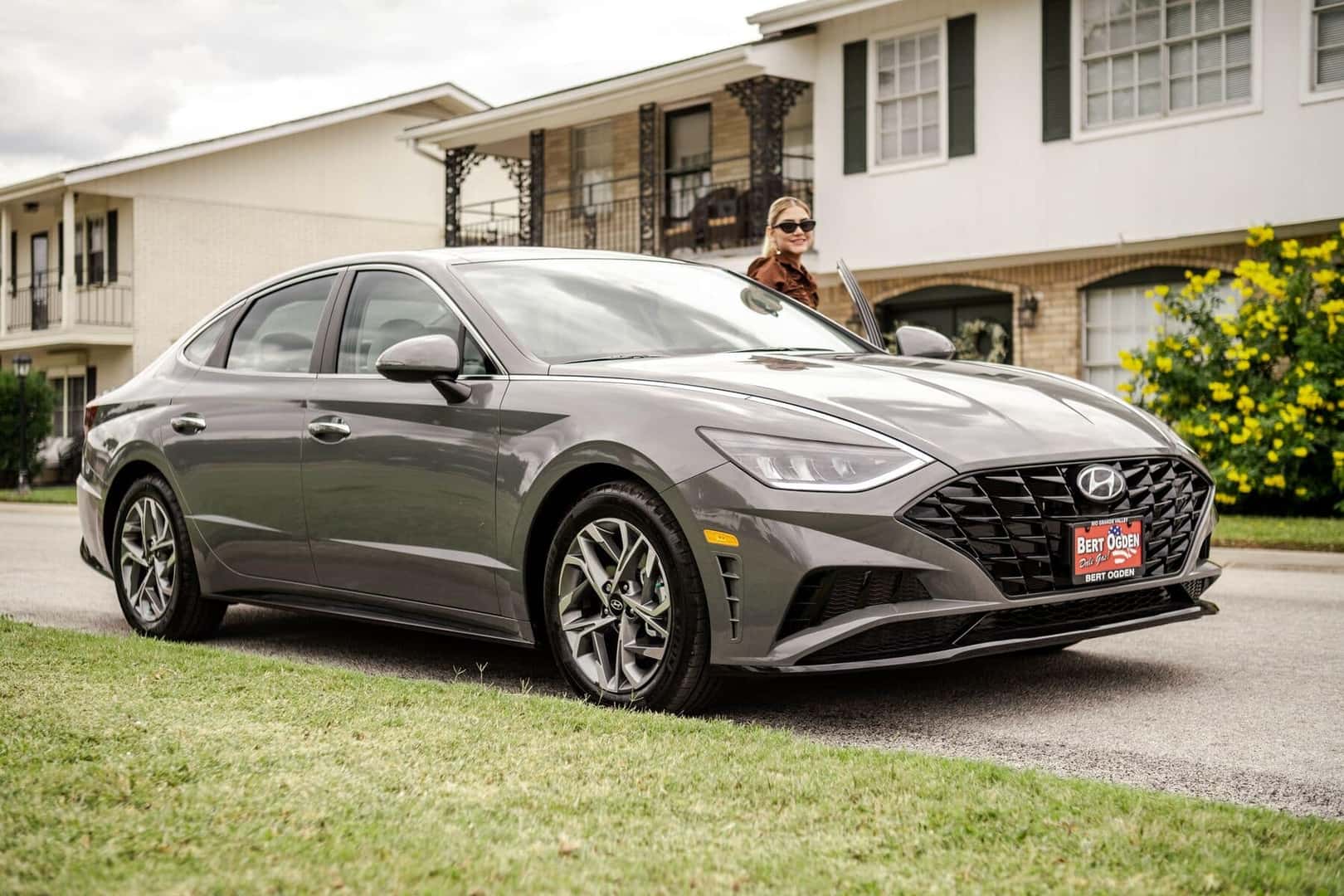 Young professionals, recent college grads, and current college students gravitate to Hyundai vehicles because they are luxurious yet affordable, powerful yet efficient, and fun to drive yet safe. If you want a new Hyundai car or SUV, consider one from Bert Ogden Hyundai, serving drivers in the Mission, McAllen, Edinburg, Brownsville, and Harlingen, TX communities. Not ready to shop in person quite yet? Check out our Express Checkout option with at-home delivery for a contactless experience.
Know which Hyundai you are interested in? Now you have just one more question to answer: Should you buy or lease?
Why You Might Lease
Leasing is appealing to drivers who enjoy having the latest styles and technologies. When you lease, you are only committing to a vehicle for a few years, meaning every three to five years, you can turn in your lease and upgrade to a newer model in a seamless experience. Leasing also means you don't need to worry about costly repairs, as the vehicles remain under warranty for the duration of the agreement.
Perhaps the biggest draw of leasing is the lower monthly payments. Because you are only paying for the difference between the value of the car now versus the anticipated value of the car when you return it, you will experience significantly lower monthly payments and perhaps no down payment at all.
Why You Might Buy
Buying a Hyundai means you own it and are free to do what you want with it; you won't need to worry about annual mileage restrictions or limitations on customizations you can do with aftermarket parts. It also means you are able to sell the vehicle when you want and keep the cash.
But buying can also be more expensive. You pay the full cost of the vehicle through a down payment and monthly payments until it's paid in full. And while you can then drive the vehicle without payments for as long as you desire, you should be ready for eventual repair costs as the vehicle ages.
---
Find out which option, buying or leasing, is better for you at Bert Ogden Hyundai in Harlingen, Texas.